SMD Rework Solution
We are specialist for SMD Rework such as 0402 chip, CSP,BGA and QFP etc.

MS9100SAN

Rework Station:

Accessories:

Related Systems:
Home(Products)
> MS9100SAN Overview
MS9100SAN Rework Station for large Board
---
Overview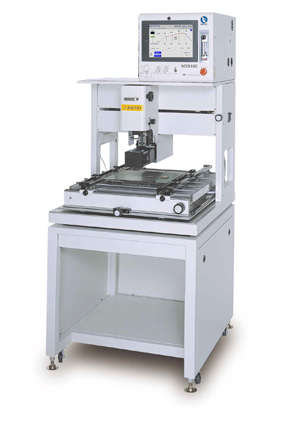 MS9100SAN can be rework maximum 520 x 610mm board, it will be possible also at the board whose thickness is even 5mm in 24 layers.
For large size board(max 520 x 610 mm)
Board thickness 5.0 mm or more
Auto-Thermal Profile Control System
built-in 2CH thermo profile checker
8KVA wide bottom heater system
M.S.Engineering Co.,Ltd.
1-38-15, Okusawa, Setagaya-Ku, Tokyo, 158-0083 Japan. Phone: +81-3-4283-3951 Fax: +81-3-3728-5232
Copyright(C)2007 M.S.Engineering Co.,Ltd. All rights Reserved.